US Special Ops Veterans Form Their Own Squad, Travel to Kabul for Extremely Dangerous Rescue Mission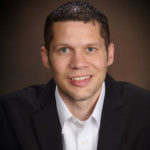 By Dillon Burroughs August 27, 2021 at 9:35am
A volunteer group of American veterans launched a final mission on Wednesday night, dubbed "Pineapple Express," to reportedly help hundreds of members of Afghan elite forces and their families reach safety.
The group, dubbed Task Force Pinapple, operated in darkness to help those at risk.
"As of Thursday morning, the group said it had brought as many as 500 Afghan special operators, assets and enablers and their families into the airport in Kabul overnight, handing them each over to the protective custody of the U.S. military," ABC News reported.
"That number added to more than 130 others over the past 10 days who had been smuggled into the airport encircled by Taliban fighters since the capital fell to the extremists on Aug. 16 by Task Force Pineapple, an ad hoc groups of current and former U.S. special operators, aid workers, intelligence officers and others with experience in Afghanistan who banded together to save as many Afghan allies as they could."
The group was led by Army Lt. Col. Scott Mann, who leads an organization called Rooftop Leadership. Mann is a retired Green Beret commander.

"We made a commitment to get them out and this is our chance to do the right thing. And I'm telling you if we don't, Brianna, it's going to haunt us for a very, very long time," Mann said during a CNN interview on Monday.
Trending:US Special Forces Vets Go Rogue in Middle of Night, Rescue Afghan Allies That Biden Won't
A GoFundMe page offered supporters an opportunity to donate to the group's expenses.